Affiliate Clinics
Waiting for hours at a specialist's clinic has become a norm in India, Family OPD wishes to change that with our Concierge Care clinics. We aim to associate with 1000+ across India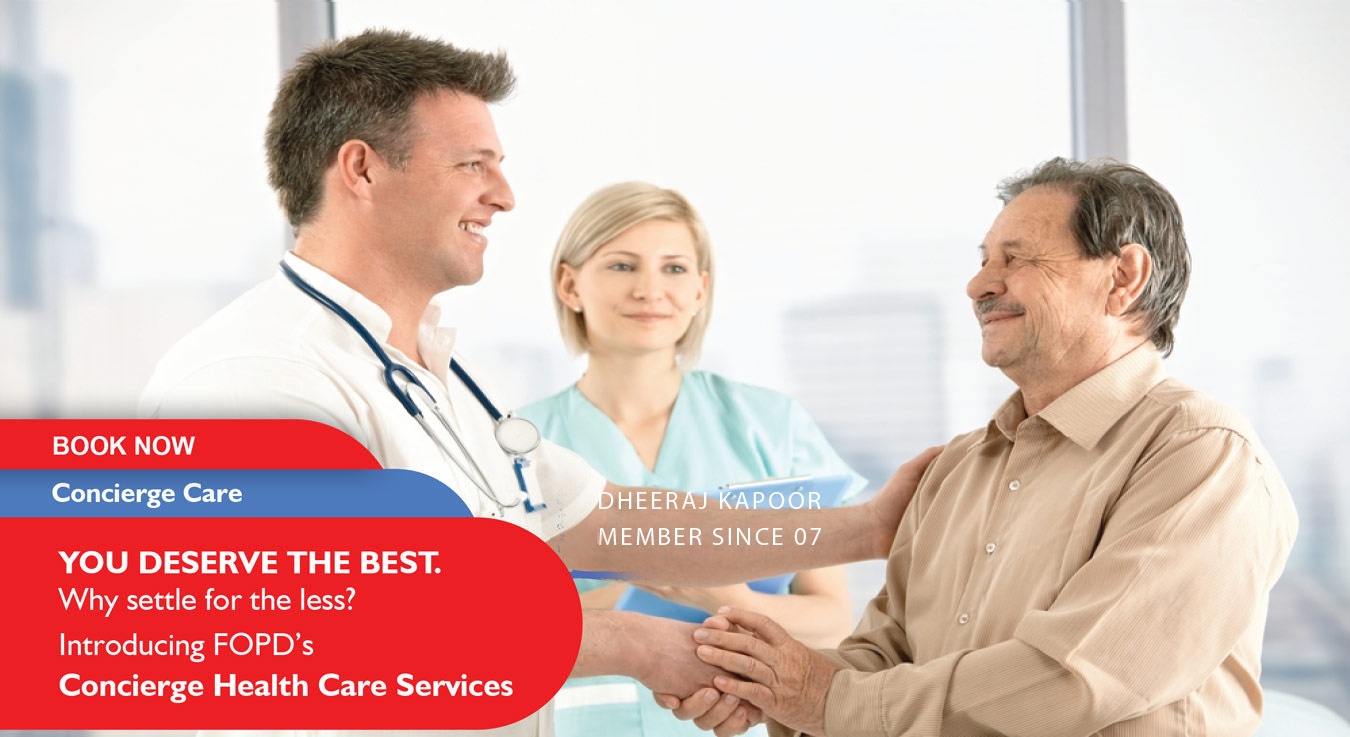 Enjoy exclusive privileges and world class healthcare service, every step of the way!
As world class healthcare service providers we want to give our patient/members the best services. Waiting for hours at a specialist's clinic has become a norm in India, which we wish to change and our Concierge Care clinics is our first attempt at that. Currently operating from Mumbai, Bengaluru Lucknow and New Delhi, we will soon spread across India. Easy to spot, you will see our branding on each of our affiliate clinics. And it will remind you of our promise to change the way we perceive healthcare in India!

Zero waiting Period
Now your waiting woes at the healthcare centers are over! With FOPD's Concierge Care, now you and your loved patient will have zero waiting period. In case the doctor is busy, you will receive priority as soon as the work at hand is over.

Family OPD Lounge
A separate area of seating for Family OPD patients. The lounge will comprise of newspaper, healthcare magazine, bottle of water, Tea/Coffee, Small flat Screen TV with cable, Notepad with pens/pencils.
Club class travel
Now at the click of a button or at the flip of a thumb you can avail of door-to-door transportation for your journey to the FOPD Affiliate clinics. The vehicle and the driver would maintain the highest standards of cleanliness, hygiene and sanitisation as per WHO guidelines. We take that extra care to make you or your patient's travel to the clinic / healthcare center most comfortable and with utmost safety

Documentation
Creating case papers of medical history and reports


Concierge care clinics on Board: